---

For those with no time or appetite for forms or red tape.



Order now by filling in the form above


We will do all the paperwork for you. So you can now relax!



---

V55/5 form filled in for you, using COC/ICOC or database information.

Notification and assistance regarding any other procedures needing to be carried out (eg. MOT test, if applicable)

You send what documents you have and ID to us. We forward to the Swansea.

Advice on the phone as needed throughout the process.

We prepare the package for Swansea and lodge it with them as your agent.
---

---

COSTS INVOLVED:
The £276 you pay for the 'Get Me A Log Book' service includes our forms, our role as agent and submissions and support service, and also the Swansea £55 Logbookfee, and it also includes VAT.
NOTE ABOUT VEHICLES THAT HAVE COME FROM THE BRITISH ISLES DEPENDENCIES THAT ARE NOT IN THE EU (eg. Channel Islands):
Vehicles imported from the CI will not attract duty but may be charged VAT on the current value by the HMRC. This means we will have to include a valuation with your HMRC NOVA clearance. The charge (for the GMALB service) for vehicles imported from these places is £316 including VAT, not £276, and the extra £40 will be due at time of HMRC submission by us. We will contact you about this.
---
What is included:
V55/5
Logbookform fully filled in, ready for the Swansea.
NOVA
submission certificate and proof of logging on the hmrc NOVA sysem.
STANDARD AGE-RELATED
Swansea number plate application.
Or
, if you have no proof of vehicle age . . .
Q PLATE APPLICATION
/ agricultural tax-exemption if needed / MOT exemption if needed / any other supportive documents. And some FAST TRACK instruction notes for Swansea.

---
**
PLUS
–
You send your applicable documents to us (your address ID) and we act as agent, sending off to and communicating with the Swansea. You don't even need to sign anything.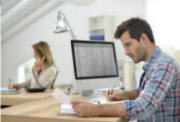 And we're still here for you, just in case things go wrong with the Swansea processing

---